Regulation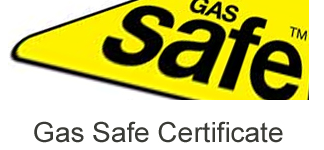 All Landlords have a common law duty to ensure that gas installations and appliances supplied with their properties are safe. Tenants also have certain legal obligations when it comes to gas safety. In the case of residential properties, landlords (or their agents) have a statutory duty to arrange Annual Gas Safety Checks by a Gas Safe Registered Engineer.
A copy of the Gas Safe safety certificate must be given to the tenant on entry and within 28 days of the annual check. A copy must also be retained by the landlord for 2 years.


Apart from the Landlord's Common Law duty of care, the Landlord & Tenant Act 1985 (and several other statutory regulations) requires that the electrical equipment is safe at the start of every tenancy and maintained in a safe condition throughout the tenancy. Electrical hazards are also covered by the Housing Health and safety Rating System under the Housing Act 2004. In the case of commercial property and houses in multiple occupation there is a statutory duty under the Regulatory Reform Fire Safety Order 2005 for the responsible person (the property manager) to carry out annual Fire Safety Risk Assessments, which include electrical safety risks. If you let property you must ensure that the electrical system and all appliances supplied are safe - failure to comply with the Electrical Equipment (Safety) Regulations 1994 and the Consumer Protection Act 1987 is a criminal offence and may result in:
A fine of £5,000 per item not complying
Six months imprisonment
Possible manslaughter charges in the event of deaths
The Tenant may also sue you for civil damages
Your property insurance may be invalidated
These regulations are enforced by the Health & Safety Executive.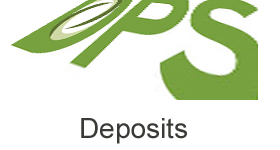 Tenancy deposits now require an authorised Tenancy Deposit Scheme of which there are two types - a single custodial scheme and an insurance scheme. In the custodial scheme landlords pay deposits into a special account where it stays until the tenancy ends, when either the landlord or tenant can apply to have it returned. If both agree on how it should be split, the scheme administrator pays within 10 days of receiving a request. In the insurance scheme deposits are kept by landlords on the basis that when the tenancy ends, the amount agreed between landlord and tenant will be paid out to the tenant. The insurance only comes into effect if, at the end of a tenancy, the landlord does not pay back part or all of the deposit within 10 days of the tenant asking for it. Should this happen, the tenant approaches the scheme administrator. The landlord will then have to pay the amount into a special authorised account within a further 10 days. Once a dispute is settled the administrator has to pay the tenant within 10 days. The insurance comes into effect if the landlord fails to pay the deposit into the account as requested. Landlords will have to pay to join a scheme and there are penalties for landlords who don't join a scheme. It will also be impossible to get possession if you are not in one.


SELLING, LETTING OR BUILDING any property in England and Wales will from 2008 require Energy Performance Certificates (EPCs). Energy Performance Certificates were first introduced as part of the Home Information Pack and will be legally required from 2008 for all construction, sales and lettings of property in England and Wales - to be prepared at the expense of the landlord or owner.
1-From its EPC, a potential tenant or buyer can estimate how much it is likely to cost to heat and run the property and this will be publicised so that potential tenants or buyers will come to favour greater energy efficiency.
2-The EPC scheme applies to commercial and property sales and lettings from 6 April 2008 if 1000 m2+, from 1 July 2008 if 500 m2+ and from 1st Oct 2008 for all. EPC's became Mandatory from the 1st October 2008 for all residential property sales and lettings including social housing . It applies to all construction from 6 April 2008. It will not apply to long lease lettings made before October 2008.
3-All EPCs are to be held on a central register that can be accessed by the landlord or owner responsible for commissioning the EPC, and must be made available for viewing by prospective buyers or tenants.
4-EPCs will be valid for ten years on let property, but if changes are made to the property which may affect its energy efficiency then a new EPC should be commissioned before a new letting takes place. BUT residential property sales must have an EPC that is less than 12 months old when the property is first marketed.
5-An EPC can be produced only by an accredited EPC assessor.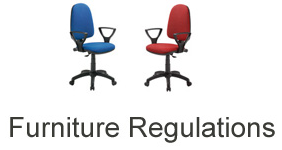 FURNITURE & FURNISHINGS
As from 1st January 1997 all furniture in tenanted residential property must comply with the 1993 amendments to the Furniture and Furnishings (Fire) (Safety) Regulations 1988 which extends the scope of the Consumer Protection Act 1987 (CPA). This covers the supplying (hiring or lending) of specified goods (upholstered furniture and certain furnishings) "in the course of business".
The regulations apply to:
Arm chairs, three piece suites, sofas, sofa beds, futons and other convertible furniture.
Beds, Bed bases and headboards, mattresses, divans and pillows.
Nursery furniture
Garden furniture which could be used indoors
Loose, stretch and fitted covers for furniture, scatter cushions, seat pads and pillows.
Compilance
Furniture which complies carries a manufacturer's label which must be permanent and non-detachable.
All upholstered items must have fire resistant filling material.
All upholstered items must pass the "match resistance test" as prescribed.
All upholstered items must also past the "cigarette test" as prescribed.
Bed bases and mattresses are not required to bear a permanent label but compliance will be indicated if the item has a label stating that it meets BS7177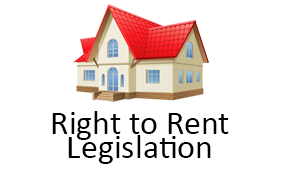 The new rules mean that landlords need to carry out quick and simple checks on all new adult tenants to make sure they have the right to rent a property in the United Kingdom.
Right to Rent, which also applies to people who are subletting their property or taking in lodgers, was introduced in the Immigration Act 2014. Landlords who fail to carry out checks risk a potential penalty of up to £3,000 per tenant.
This Right to rent guide gives a brief overview of the scheme, and some advice on how to conduct the checks.